10 Legal Strategies Every Parent Should Know to Make Sure Their Children Would be Protected and Well Cared For If Something Happened to Mom and Dad.
By: Lisa Golshani, Attorney at Law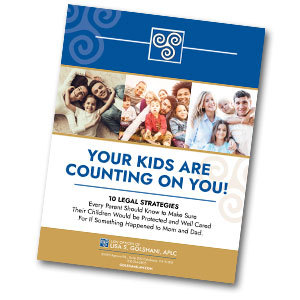 We've emailed you a link to download the Planning Guide For Parents e-book.
You can also download the guide right now by clicking here.