Estate Planning for Families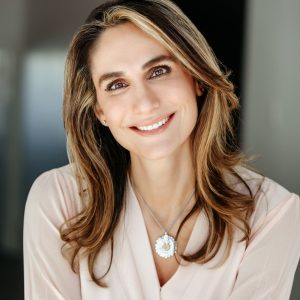 Welcome!  We are a compassionate law firm focused on helping California families protect not only their family and assets, but also their independence and dignity through all of life's transitions. We create custom and cutting-edge plans for our clients that are designed to meet their specific needs and address their individual family dynamics.  To schedule an appointment at our Calabasas office, contact us at 818-334-2805 or Lisa@GolshaniLaw.com.
Slide
Even though I plan on being around for a real long time, I recently realized that I need to draw up a will and trust for my wife and kids. I went to Lisa Golshani's office and they set up everything to my liking. Whatever assets that I have will not go to waste in the event of my passing. I also drew up documents regarding guardianship of my children should anything tragic happen. I sleep better at night thanks to Lisa Golshani's office.
Slide
Lisa is our go to professional that we refer to our clients when it comes to exceptional estate planning services. Her knowledge & experience makes her stand out as the obvious choice when it comes to handling such a personal matter. I recommend her to everyone in need of getting their estate setup, updated or reviewed.
Slide
She is very professional, amiable, and up to date on all the laws. And she cares about her clients. You can't go wrong!
Slide
I have worked professionally and personally with Lisa Golshani for over 15 years now. My husband and I have 3 young kids, protecting them and making sure they receive our assets with the least amount of taxes is very important to us. I highly recommend Lisa and could not say enough about her, she loves what she does and truly cares about her clients. Lisa Golshani also works with many of my clients and customizes some of the most complicated Estate Plans. There's no one else I trust more than her.
Slide
We had our trust and will prepared by Lisa Golshani and the entire process felt wonderful from start to finish. Lisa's expertise and insight helped us craft an estate plan that we feel sure will protect our children as well as our wishes for them. She puts a lot of thought into how she designs a trust, and was patient and walked through each and every step with us. I would absolutely recommend her to anyone who needs to get their family affairs in order. You will not regret working with Lisa.
Slide
My husband and I were looking for someone who could cater to our specific needs in our estate planning and trust situation in 2011. We were very fortunate to work with Lisa Golshani. She made the process very simple, and explained everything in detail in a language we could understand.
In addition, she was very knowledgeable and thorough in the process. The customer service we received was exceptional. We would highly recommend Lisa to anyone looking to establish a living trust and estate planning.
Slide
My husband and I are so grateful to have found an attorney as wonderful as Lisa Golshani. Having someone take care of your life's plans requires the utmost trust and professionalism and Lisa excels in both of these attributes. She is knowledgeable, organized, honest, and thorough, ensuring she has addressed all necessary issues. Lisa's knowledge of family estate planning is top notch and we feel secure that our wishes were clearly addressed. We would highly recommend Lisa's services for all your trusts and estate planning needs.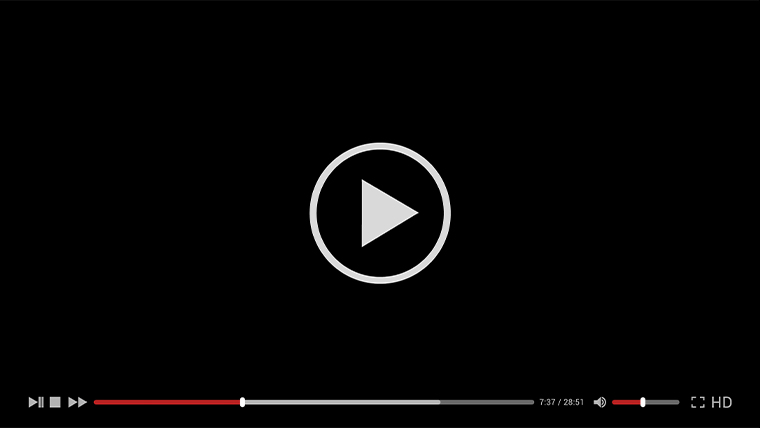 Lorem ipsum dolor sit amet, consectetur adipiscing elit. Etiam eu congue arcu, at sagittis nunc. Quisque faucibus sollicitudin est sed iaculis. Nulla bibendum erat iaculis, mollis magna vitae, dignissim velit. Vestibulum a tempor libero. Donec non dapibus massa. In dui est, tempus eu tempus id, tempor nec metus. Vestibulum rhoncus ex sit amet nisi molestie, quis elementum ante tristique. Mauris ultrices arcu vel facilisis pretium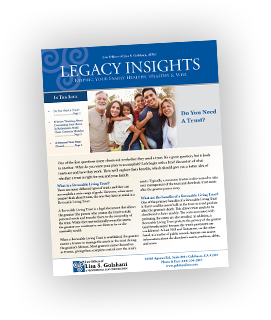 Legacy Insights E-Zine Sign-Up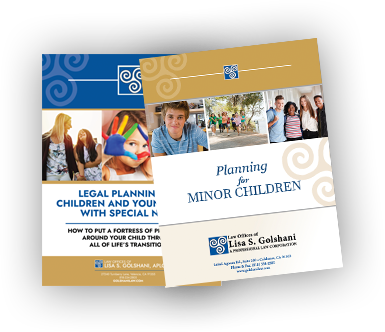 FREE Downloadable Guides
Law Offices of Lisa S. Golshani, APLC
26565 Agoura Rd., Suite 200
Calabasas, CA 91302
Phone & Fax: (818) 334-2805
Office Hours:
Monday – Friday from 9am – 5pm