You may not consider yourself rich, but even if you just own a home you need to…
Protect Yourself and Your Loved Ones From
Losing Your Hard-Earned Assets to the
Government, Attorneys, The IRS and In-Laws!
Free Estate Planning & Living Trust Seminar

April 11th from 9:30 a.m. to 11:30 a.m.
OR
April 13th from 9:30 a.m. to 11:30 a.m.
Location
Law Offices of Lisa S. Golshani, APLC
26565 Agoura Rd., Suite 200
Calabasas, CA 91302
Hosted by: Lisa Golshani, Esq.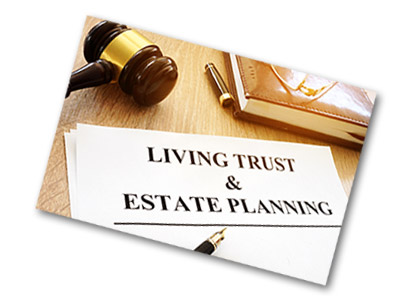 Do you ever wonder what will happen to your family if were suddenly incapacitated or passed away?
We all like to think that we have everything in order, but the truth is, most of us are not as prepared as we would like to be.
That's why I'm inviting you to our upcoming seminars.
At these educational events, you'll hear stories of people just like you who thought they had their estate plan under control, but were shocked to learn the truth.
You'll also learn how Living Trusts can protect your family from the uncertainties of probate, and how a will alone might not be enough to protect your assets.
But it's not just about protecting your assets, it's also about protecting your loved ones. We'll show you how to create a plan that ensures your children and grandchildren are protected from divorces, debts, lawsuits, and irresponsible life choices. You'll learn how to bulletproof your inheritance, so your family can enjoy your legacy for generations to come.
But most importantly, you'll learn how to have peace of mind knowing that you have a plan in place that will take care of your family no matter what happens.
What If I already Have an Estate Plan or Living Trust?
If your legal documents have not been reviewed in more than three years, recent changes to the laws and (and your life!) may have affected your documents. That means your family may encounter unintended difficulties if you become sick or die. You need to attend this event!
You see, when you buy a car and drive it off the lot, you'll know if it's a lemon in a matter of a few days or months. But when will you know whether your Living Trust is a lemon?
Probably years from now, when you (or your spouse) is ill, disabled or passes away—when you and your loved ones most need the Trust to work—and when it's too late to fix it!
You may have been wrongly led to believe that all Living Trust plans are the same and you can simply download one from the internet. Or that once you create your plan, it's a "one and done" experience and you never need to look at the document again.
The truth is…
All Living Trust plans are not created equally!
You and your loved ones can't afford to just wait and see if the Living Trust you'll get is a "ticking time bomb."
You need to know…
Will your Living Trust protect your loved ones' inheritance from in-laws, divorces, lawsuits and creditors?

Will your Living Trust plan work properly, and avoid Court interference, when you or your spouse becomes ill or disabled?

Will your Living Trust really avoid the expenses, delays and headaches of Probate, when you or your spouse passes away, as it's supposed to?

Will your Living Trust actually prevent you from qualifying for nursing care benefits and allow your estate and loved ones to be wiped out by excessive nursing bills?

If you're married, will your Trust force your surviving spouse to endure needless paperwork and legal and accounting fees?

You also need to know…
If you have young children or grandchildren, will your Living Trust plan help assure that they will be raised properly and lead a fruitful and meaningful life, rather than squander their inheritance?

Will your potentially most valuable assets—your IRAs (and retirement plans you may roll over someday to IRAs)—be properly protected by your Living Trust alone?

Should you have more than just legal documents—such as a Trust ID Card, and Free Service Package—to help assure your Trust plan will actually work properly when the time comes?
Find out the answers to these questions and more by attending this free educational seminar unlike any you'll ever attend, presented by a law firm that has over 18 years of estate planning experience.
As a bonus for attending, you will be offered a FREE attorney consultation and a special DISCOUNT toward setting up your Trust (or bringing your current Trust up to date)!